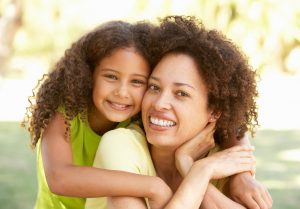 Taking care of your oral health is one of the most important things you can do for yourself. Good, effective oral hygiene practices are essential. Your mouth and teeth, along with the rest of your body, are homes to bacteria. It's important to take care of your teeth and brush daily to help remove harmful bacteria from your body that can lead to serious illnesses. 
The month of June is recognized as Oral Health Month to remind patients the importance of taking care of their teeth and oral health. One of the first steps to taking care of your teeth is making sure you are brushing and flossing everyday. According to the American Dental Association, it is recommended that you brush your teeth twice a day for two minutes and also floss your teeth once per day. It's important to brush and floss regularly and also very important to not only your oral health, but can also keep plaque at bay and prevent cavities. 
To maintain optimal oral health, the ADA also recommends visiting your Dentist twice a year for a dental check-up and cleaning. The team at Spring Dental offers a $19 dental exam, X-ray and consultation. This is a great first step in taking care of your oral health! At this appointment, the team will take X-rays and the Dentist will talk you through a treatment plan. The team can also get you scheduled for a dental cleaning and also go over any questions you may have about any issues or problems you are facing with your oral health. 
Oral health month is a great opportunity and reminder to get your teeth checked out to stay on top of your oral health! Your teeth should look and feel strong and healthy. The team at Spring Dental would love to help you achieve your oral health goals and get you scheduled for an appointment. Call or text us today!