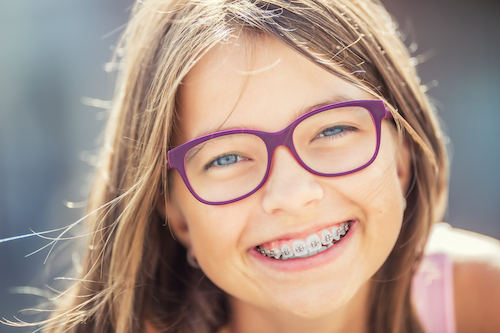 Are you looking for a straight smile? At Spring Dental, we offer traditional braces to help you achieve the smile of your dreams. Our goal is to offer affordable dental care while helping you feel confident about your smile!
Why Should I Get Traditional Braces?
Traditional braces are an effective treatment for treating tough cases. The Orthodontist can plan your treatment down the individual shift of each tooth. Traditional braces can help correct issues like underbites, overbites, spacing, crowding, and crooked teeth.
Provide Constant Care. Traditional braces stay in your mouth until the treatment is finished. Compared to clear aligners that can be removed from your mouth, braces ensure that you don't have to worry about the effect of their care. Braces are a great option for children, young teens and busy adults since they do all the work on their own.
They are affordable. They are affordable. Traditional braces are typically less expensive than other orthodontic options. At Spring Dental, there's no credit check, no down payment, no interest, and low monthly payments! Also, we accept most insurances.
What to Expect During Treatment
Our office will perform an orthodontic consult to assess the patients needs. We then design and create teeth molds to fit the patient for their braces. Traditional braces are applied to the teeth with an adhesive and then connected by wire. The Orthodontist will then tighten the braces on a regular basis, or as needed while educating the patient about improving and maintaining orthodontic care, and promoting routine dental health care.
Schedule A FREE Orthodontic Consultation
Spring Dental offers a complete orthodontic treatment plan for all ages. We offer traditional braces at our offices located in Pryor, Collinsville, Bixby, Brookside, Bartlesville, Cleveland, Henryetta and Muskogee. Call or text us today to schedule your free consultation! We are here to help you smile with confidence!