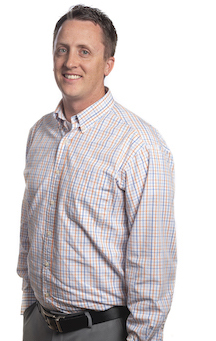 Dr. Ryan Harris is a cosmetic dentist at Spring Dental in Henryetta, Oklahoma. He graduated from the University of Nevada Las Vegas School of Dental Medicine.
Dr. Harris is a member of the American Dental Association. He truly considers all of his patients family! Dr. Harris loves to provide a peaceful environment where patients can feel comfortable and confident.
Dr. Harris and his wife have four children, two boys, and two girls. Dr. Harris loves the outdoors. He loves nothing more than to spend quality time fishing, hiking, or playing sports with his family!