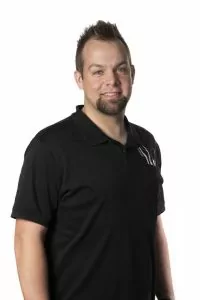 Dr. Michael Sharp is a Cosmetic Dentist at Spring Dental in Vinita, Oklahoma. He grew up in a suburb of Salt Lake City, Utah. He attended Salt Lake Community College and Weber State for undergraduate studies. He then attended Roseman University of Health Sciences where he earned his Doctor of Dental Medicine degree.
Dr. Sharp has wanted to be a dentist ever since he started working as a Dental Assistant and found that he loves interacting with patients. He's passionate about helping to improve the lives of his patients!
When Dr. Sharp isn't in the office, you can find him in the great outdoors. He enjoys hiking, camping, canoeing and spending time in nature! He is married to his beautiful Vanessa and they have three amazing kiddos. A fun fact about Dr. Sharp is he's an artist and a musician.