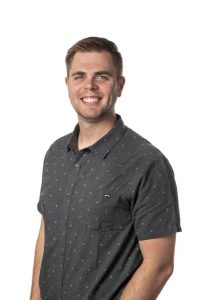 Dr. Kolten Astle is a Cosmetic Dentist at Spring Dental on Brookside in Tulsa, Oklahoma. He grew up in Providence, Utah, on a hill that overlooks all Cache Valley. He attended Utah State University for undergraduate studies and majored in Nutrition Science. He then attended Roseman University of Health Sciences where he earned his Doctor of Dental Medicine degree and a Master of Business Administration Degree.
Dr. Astle has wanted to be a dentist ever since he received a total smile makeover, which changed his life. He's passionate about helping patients achieve similar experiences and providing excellent care!
When Dr. Astle isn't in the office, you can find him hanging out with his amazing wife Amber, playing or watching basketball, or skiing. He is a huge Utah Jazz fan! A fun fact about Dr. Astle is he knows how to ride a unicycle.