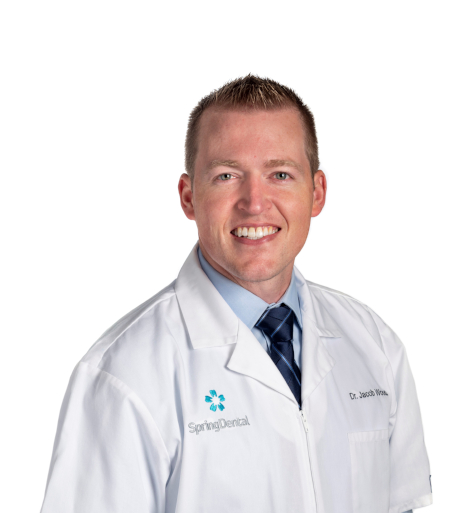 Dr. Jacob Wood is a Cosmetic Dentist at Spring Dental in Tulsa, Oklahoma. He grew up in Georgia and Utah, and attended BYU for his undergraduate studies studying Chemistry. After his undergraduate studies, Dr. Wood decided that he wanted to pursue a different career path and become a Dentist. For dental school, Dr. Wood attended Roseman University.
Dr. Wood is a member of the American Dental Association, as well as the Academy of LDS Dentists. Dr. Wood's favorite part about being a Dentist is changing lives with the confidence that comes from a beautiful, healthy smile!
When he isn't taking care of our incredible patients, you can find Dr. Wood spending time with his wife Mellissa and their two boys, Eli and Asher. A fun fact about Dr. Wood is that if he could choose any superpower, it would be the ability to predict the future!