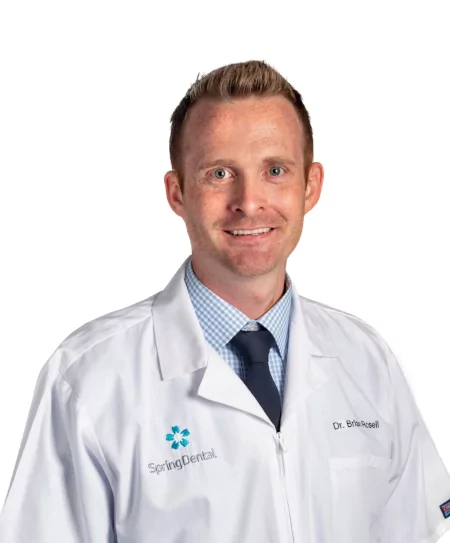 Dr. Brian Rosell is a Cosmetic Dentist at Spring Dental in Sand Springs, Oklahoma. He was born and raised in Southern California and currently resides in Bixby. For his undergraduate studies, Dr. Rosell attended Utah Valley University and Creighton University School of Dentistry for dental school.
Dr. Rosell is a member of the American Dental Association. His favorite part about being a Dentist is being able to connect with patients and help improve their smiles!
Dr. Rosell loves spending time with his wife and two daughters, taking walks and relaxing in the backyard. He also loves watching a good show, his favorite is The Office! A fun fact about Dr. Rosell is that if he was stranded on a deserted island, the three things he couldn't live without would be his family, cheeseburgers and Disney Plus!