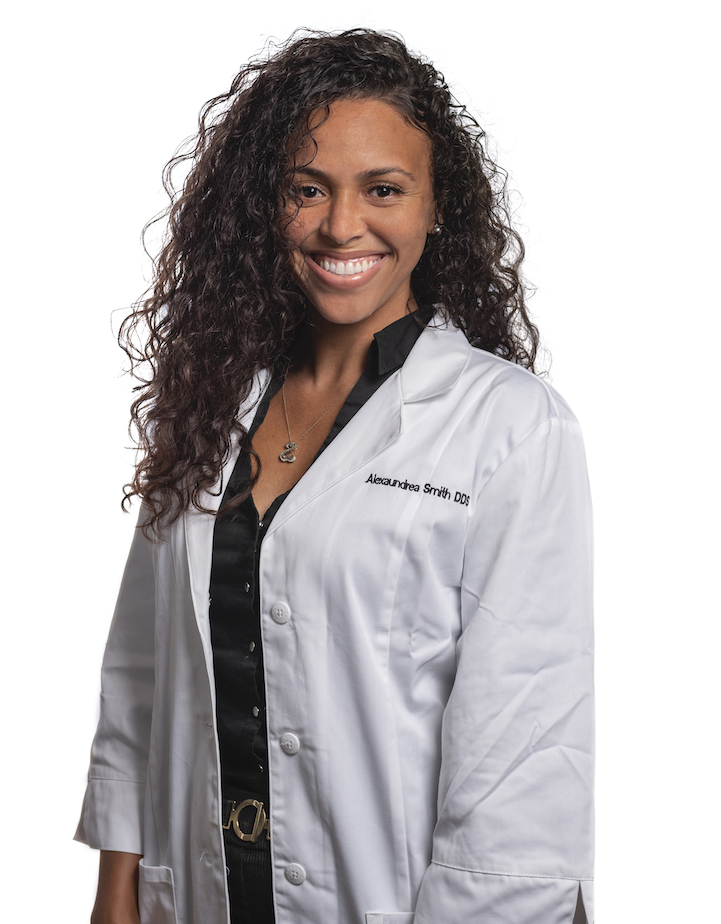 Dr. Alexaundrea Smith is a Cosmetic Dentist at Spring Dental in Muskogee, Oklahoma. She grew up in Los Angeles, California and attended the University of Southern California for her undergraduate and graduate studies. She earned her Bachelor's and Master's of Science degrees in Health Promotion and Disease Prevention and Global Medicine, respectively. For Dental School, Dr. Smith attended USC's Herman Ostrow School of Dentistry where she earned a Doctor of Dental Surgery degree. She is a member of the National Dental Association as well as the Alpha Omega and Delta Sigma Delta International Dental Fraternities.
Dr. Smith is passionate about providing her patients with the best dental experience possible! She loves meeting new people and making sure her patients' needs and dental goals are achieved! When Dr. Smith isn't being an awesome dentist, you can find her volunteering her time or attending church.
A fun fact about Dr. Smith is if she could have a superpower, she would choose teleportation!