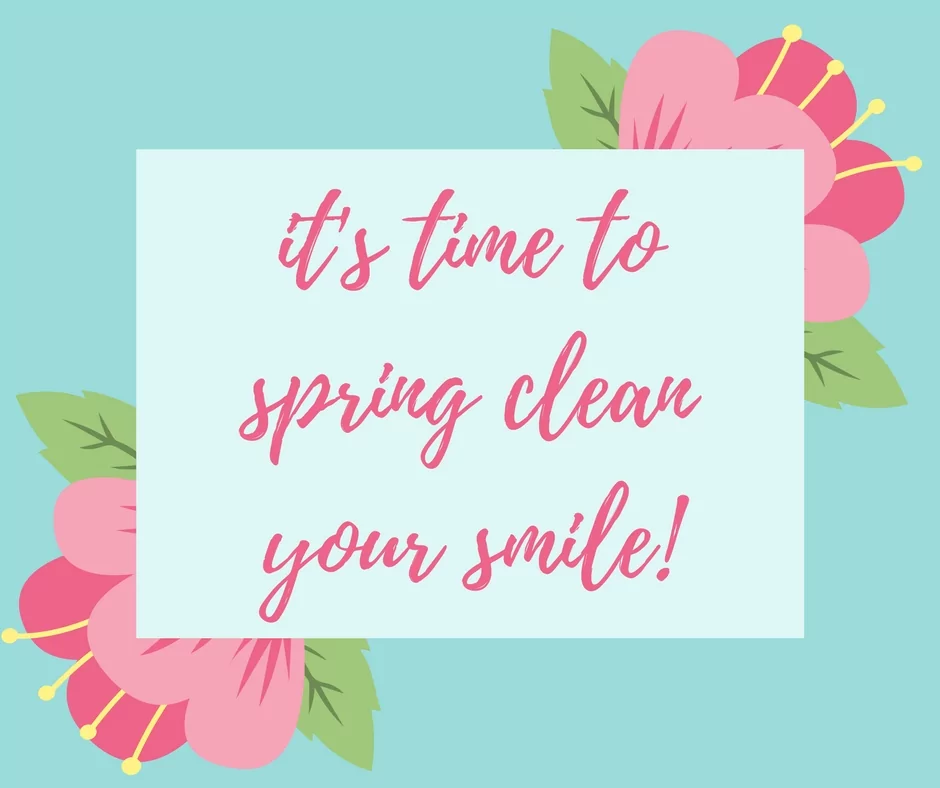 Have you scheduled your Spring dental cleaning? With busy schedules, it is easy to put off a trip to the dentist. However, you may not realize just how important a dental cleaning can be to your health.
It is recommended to visit your dentist office twice a year for a dental cleaning and check-up. Here are 3 reasons why professional cleanings are so important to your oral health!
The average person produces enough tartar on their teeth in 6 months to need a professional cleaning by a dental hygienist. Once tartar forms, you must visit a dentist to have it removed. If tartar gets under your gums, it can lead to periodontal diseases and can cause serious oral health problems. Brushing and flossing your teeth everyday can help stop tartar from building up on your teeth.
Do you drink coffee, soda or sugary drinks? A dental cleaning can help remove stains from consuming these drinks. A professional cleaning can help polish your teeth and leave you with a brighter, whiter smile!
During a dental cleaning, you will also receive a check up from the dentist. The dentist can detect any cavities, broken fillings or other issues. This is also a great time to ask your dentist questions about any pain or issues you may be experiencing. At Spring Dental, we will assist you with your next steps on treatment, while also making it affordable.
How To Schedule a Dental Cleaning Appointment
Spring Dental takes great satisfaction in helping you maintain optimal oral health. Our practice is devoted to comprehensive and preventative patient care. To schedule your dental cleaning, fill out your information here, and we will reach out to you shortly. You can also call any of our offices or message us on Facebook.