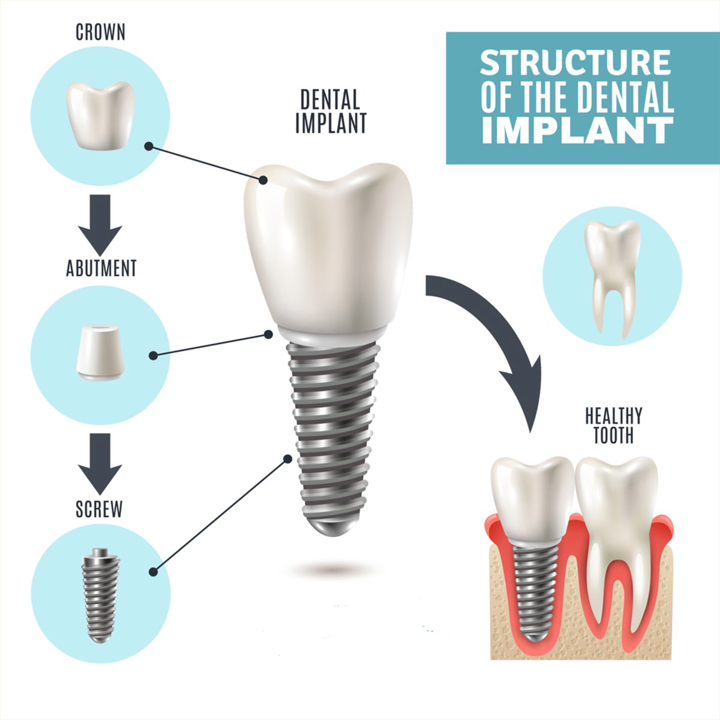 Benefits of Dental Implants:
Did you know that most adults will lose at least one tooth by the time they are a senior? A dental implant consultation at Spring Dental may be the best option if you've recently lost a tooth or need an extraction! Some may believe this is only a cosmetic issue. However, failing to replace a missing or extracted tooth can result in a plethora of issues.
Before we discuss the benefits of dental implants, let's start with the basics.
What are dental implants?
A dental implant is a titanium screw that is placed in your month to replace a missing tooth. Attached to the screw is a crown that is designed to perfectly match the tone and shape of your surrounding teeth.
Am I a candidate for dental implants?
Implants are extremely successful due to the screening process. Our team will review your medical history and inspect your gums to determine if you are a candidate. Healthy patients are great candidates for dental implants!
What is the process to obtain a dental implant?
Getting a dental implant is simple and easy – the procedure is usually carried out in around an hour! The doctor will numb your mouth so you won't feel any pain. Dental anxiety? No problem! We have many sedation options in our office to allow for maximum comfort.
Why should I get a dental implant?
Dental implants are used to correct many oral health problems such as missing teeth and gum disease. Our teeth serve many important roles beyond assisting with speech and eating! Individuals who are missing teeth are at a much higher risk of developing facial deformities and tooth decay. Dentures and other removal devices can help with a few of these issues, however; dental implants offer many benefits that other options don't.
With proper care, implants should last for the patient's entire life, while crowns last for 15 years or more. If you are missing a tooth, consider dental implants with Spring Dental. We offer implants at several convenient locations including Claremore, Brookside, and Broken Arrow!
Dr. Tim Reagan is a new dentist with Spring Dental in Broken Arrow. He is a seasoned veteran when it comes to implants! He has been successfully placing implants for over 10 – years! Call or text 918.940.3244 today to schedule your free implant consultation with Dr. Tim Regan!